WazHack
From RogueBasin
Overview
WazHack is a retelling of NetHack in the form of a 3D realistic side-view ("platformer").
It keeps to the Berlin Interpretation except it is:
not grid based;
not ASCII, but 3D realistic.
It is turned-based, but the turns are in fractions of a second. When the player moves or acts, the world moves forward; when the player stops to contemplate his inventory, time stands still.
Screenshot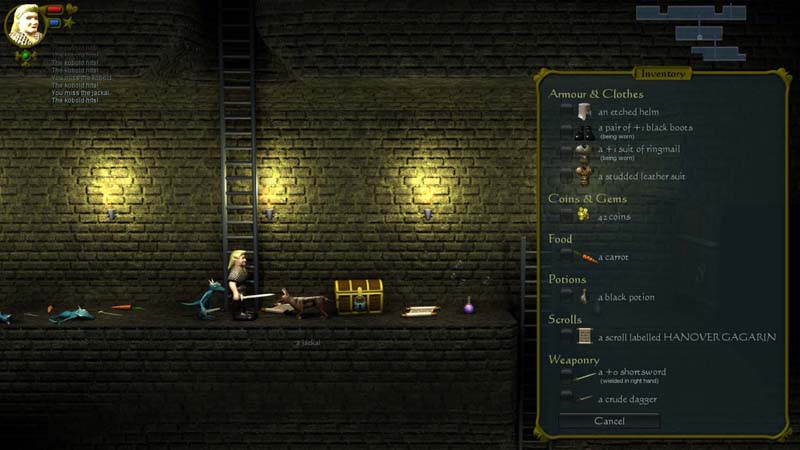 The Guild
The first 800 or so feet can be played freely (95% of games don't get that far), but then Waz comes to beat you up over a $2 Guild membership fee.
Members of the Guild can play the whole game, and also get to vote on development direction.